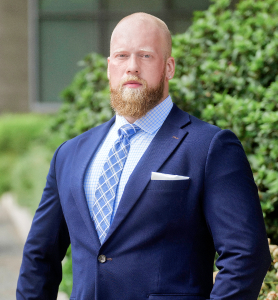 If you're a convicted sex offender, you could get a lifetime sex offender status under your name. Additionally, you could suffer years of imprisonment, expensive penalty fines, and a scandalous reputation you can't get rid of. Luckily, you can avoid this with the help of an experienced Los Angeles sex crimes lawyer. Schedule your consultation with us today to find out how we can help you.
Our Experienced Los Angeles Sex Crimes Lawyer Is Ready To Help Protect Your Rights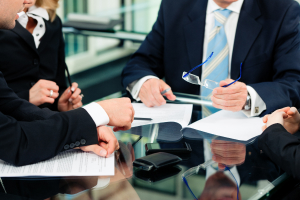 The City of Los Angeles reported an overall number of 4,034 sex offenders in 2021. With new cases every day, this number is growing steadfastly. The penalties involving sex crimes are harsh, and the damage it deals to your reputation severely affects the opportunities available to you in the future.
A good defense is essential to safeguard your rights and freedom, which is why you must have a competent lawyer on your side. The Olen Firm Criminal Defense Lawyers has a proven record in helping individuals accused of sex crimes in Los Angeles. Our team employs an intricate process of legal strategy and years of experience to help you avoid drastic penalties.
If you're facing sex crime charges, don't hesitate to call us today and schedule your free initial consultation. Get the experienced legal defense you deserve and need.
Different Sex Offenses Under California Law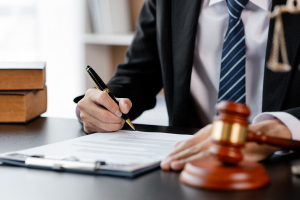 Sex crimes are severely punished under California law. Most of the sex offenses in California are penalized as a felony, while the remaining few are either wobblers or misdemeanor offenses. The list below explores some of the most common sex crimes in Los Angeles, California.
Rape
Rape is a felony sex crime with an extensive definition. In general, rape is the crime of forcing someone into a sexual act without their consent. In most cases, rape includes violent threats and physical abuse.
The court will still see it as rape if you force someone into a sexual act if they are incapable of consenting, such as if the victim is drunk, mentally incapacitated, or unconscious. Listed below are the different types of rape offenses recognized by California law and their respective statutes:
Child Pornography Offenses
Child pornography is a heinous sex crime under California Penal Code section 311.4. You could face various penalties depending on whether you were found guilty of possessing or distributing child pornography or exploiting a child for sexual conduct. Listed below are some of the crimes involved in child pornography:
Depending on the nature of the crime, some of these cases are wobbler offenses, meaning the court can charge the defendant with a misdemeanor or felony, depending on the circumstances.
Child Molestation
Child molestation is a criminal offense of indecently touching or annoying a minor, and this is stipulated under California Penal Code section 288.5 of California law. Generally, if the attempt doesn't involve aggravating factors and this is your first conviction, the court can charge you with a misdemeanor offense.
However, if certain aggravating factors, such as violent threats, physical violence, blackmailing, and others, are present, the court can escalate your charges to a felony offense.
Although molestation is physical, the California Penal Code section 647.6 states that physical contact is unnecessary. According to this law, convincing or annoying a minor into sexual conduct can be considered a sex offense.
Sexual Assault and Sexual Battery
Sexual assault and sexual battery are separate crimes in some states. In these states, sexual assault is a tier of rape crime. However, California law refers to sexual assault and sexual battery as the same crime.
According to California Penal Code section 243.4, sexual assault and sexual battery are crimes of inappropriately touching another person's intimate parts against their will. The penalty you could suffer for committing these crimes varies depending on the facts of the case.
Generally, this crime is a misdemeanor sexual offense punishable by up to six months of county jail sentence and a maximum of $2,000 penalty fines. If the crime is with aggravating factors, the court will escalate your case to a felony and punish you with up to four years of imprisonment and a maximum fine of $10,000.
Sexual Intercourse With a Minor
Sexual intercourse with a minor is a severe felony punishable to the maximum extent of California law. This criminal offense is outlined in California Penal Code section 288.7, which specifically mentions the crime of an adult forcing a minor into sexual intercourse.
According to this law, sexual acts involve sexual penetration, sodomy, or oral copulation. Defendants convicted of this crime are punished with 25 years to a lifetime of state imprisonment.
Indecent Exposure
Compared to all crimes listed above, indecent exposure is probably the least severe in this list. According to California Penal Code section 314, indecent exposure refers to the crime of exposing your intimate body part in a public area to offend or make other people feel uncomfortable.
Indecent exposure is punishable as a misdemeanor sex crime under California state law. As such, you could be punished with a six-month jail sentence in Los Angeles county jail, a maximum fine of up to $1,000, and a ten-year duty to register as a California sex offender.
Lewd Act in Public Places
A lascivious or lewd act is sensually touching or groping someone without their consent. Lewd acts involve groping, indecent exposure, sensually touching someone, manipulating someone to sexually touch you, or forcing someone to touch your genitalia.
The crime of a lewd act is variable depending on the involved parties. Listed below are some examples of lewd acts recognized by California state law:
Understanding the Mandatory Sex Offender Registration Law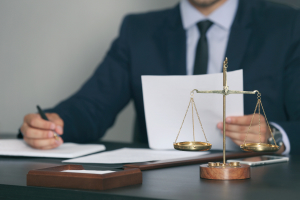 The California sex offender registration law is an act stipulated under California Penal Code section 290. Throughout the years, this act has had several changes to keep up with the changing trends of sex crimes. In the following sections, we'll elaborate more on the current version of the California sex offender registration law.
Different Tiers for Sex Offenders
The California Senate Bill 384 (SB 384) has made some of the most significant changes in the California sex offender registration law. One of the most important changes made by this bill is the tiering system of sex offender registration.
Tier 1: The first tier is reserved for minor sex offenses, such as misdemeanor sexual battery and indecent exposure. Tier 1 entails a 10-year registration as a sex offender.
Tier 2: The second tier is for mid-level sex crimes, such as lewd acts with a minor and rape of an incapable adult. Tier 2 entails a 20-year registration as a sex offender.
Tier 3: The third tier is intended for defendants committing severe sexual offenses, such as most rape cases, child trafficking, and sex crime against a minor. Tier 3 entails a lifetime sex offender registration without any chance of getting your name removed.
Failure to Register as a Sex Offender in California
Since the enactment of SB 384 last January 2021, all sex offenders are required to register their names every year within five days of their birthday based on the level of offense they committed. They must also declare their identity to the local sex offender registry within five days of moving to a new residence.
The penalty for failure to register as a sex offender varies depending on the tier of their sex offense. Defendants with a Tier 1 offense will face a misdemeanor penalty, while defendants with a Tier 3 offense will face a felony penalty.
Removing Your Name From the Sex Offender Registry
Like most criminal offenses, certain sex crimes allow convicted defendants to remove their names from the sex offender registry. This is usually only allowed for low-level or Tier 1 sex offenses. Sex crimes involving minors or Tier 3 offenses cannot be expunged from the criminal record.
According to California Penal Code section 1203.4, defendants who completed their years of registration can remove their names from the sex offender registry. Other options to erase your name from the list include a certificate of rehabilitation or a Governor's pardon.
How Can a Criminal Defense Lawyer Protect You From a Sex Crime Conviction?
Criminal defense lawyers protect defendants using various legal strategies, such as:
Initial case investigation: Your lawyer will review your case's details and look for any holes in the prosecution's argument. Most attorneys only look at the police report when building a defense. However, we go beyond this by conducting our own investigation, talking to witnesses, and looking for other evidence that could help win your case.
Constructing a winning legal strategy: Once we've collected enough evidence, your lawyer will work on building a strong defense to present in court. Our experienced sex crime lawyer knows the way of the criminal defense process and the legal system. With this in-depth understanding, we'll know what strategies work and which ones won't.
Case negotiation and representation: Sex crimes are challenging to win, so you should only work with legal professionals who know what they're doing. Our legal team has a proven track record in court, and we're not afraid to take your case to trial if necessary. We'll negotiate on your behalf with the prosecution and work tirelessly to get you the best possible outcome for your case.
Schedule a Consultation With Our Experienced Sex Crime Lawyers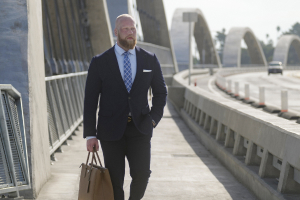 Dealing with sex crime cases is complicated and highly technical. You can say one wrong thing, and everything could come crashing down. Without an experienced representation, you could end up with a lifetime of imprisonment or even pay thousands in penalty fines.
Our criminal lawyers at the Olen Firm Criminal Defense Lawyers have over ten years of handling various sex offenses and helping defendants reclaim their lives. Our team understands the severity of sex crimes and the penalties you're facing, and we'll do everything in our abilities to help you avoid them.
If you're facing charges for a sex crime, don't hesitate to call us today and schedule your free initial consultation. Let us help you protect your rights and get the best possible outcome for your case.