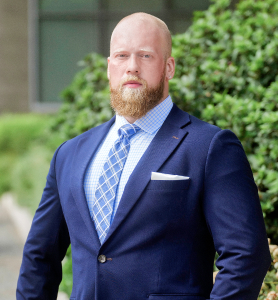 Are you in LA and facing gun charges? Are you worried about your criminal charges? A criminal record for irresponsible gun handling comes with fines and jail time. It will be a permanent record of your background, job application, and qualification for loans, mortgages, and other services.
If you are facing felony gun charges in Los Angeles, act fast and contact Olen Firm Criminal Defense Lawyers to discuss your case without further delay. As an experienced attorney, Jared Olen has successfully represented clients against all types of weapons charges for over a decade. Call our office at (213) 999-8380 to schedule a free consultation, and let us start your defense.
An Experienced Los Angeles Gun Crimes Lawyer With a Proven Track Record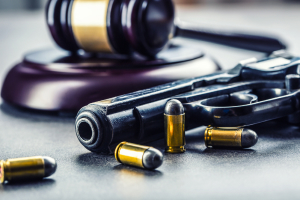 We've got a lot of experience defending clients against charges involving guns. At Olen Firm Criminal Defense Lawyers, we protect our clients against the following weapons charges:
Possession of a loaded gun;
Possession of a concealed weapon;
Possession without a permit;
Brandishing a firearm;
Inappropriate use of a firearm within a motor vehicle;
Falsifying statements to get a firearm; and
Assault with a firearm and more.
With our comprehensive knowledge and skill, we can get your case dismissed or reduced to a lesser offense. Call Olen Firm Criminal Defense Lawyers at (213) 999-8380. Our Los Angeles gun crimes lawyer can help you fight to dismiss your case!
Understanding the Gun Possession Law in Los Angeles
California's firearms restrictions are among the strictest in the nation. If you get accused of illegally possessing a weapon, you need a criminal defense lawyer who knows California gun laws. Olen Firm Criminal Defense Lawyers have defended several individuals in a similar position statewide.
California takes illegal gun ownership seriously, but our legal team will work persistently to ensure your rights are protected. Individuals are unaware that they are breaking the law since California's gun rules are intricate and sometimes subject to change.
We know how to develop a powerful defense for our clients, and we are committed to defending your case.
Different Types of Gun Charges in Los Angeles
Possession of a Loaded Gun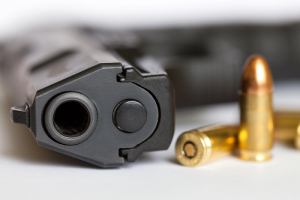 Sections 12031 and 25850(a) of the California Penal Code prohibit carrying loaded guns on your person or vehicle. When developing a case against you, the prosecution must establish beyond a reasonable doubt that:
You had a firearm on you or in your car.
You knew you were carrying a loaded weapon.
You were in a public location.
Carrying a loaded handgun in public without aggravating circumstances is a misdemeanor. Punishable by a maximum of one year in prison and a $1,000 fine. The offense may be prosecuted as either a misdemeanor or felony, with a possible $1,000 fine and up to 3 years in prison as penalties. Carrying a loaded firearm is illegal when:
There is evidence that you are not the firearm's registered owner with the Department of Justice.
You have a prior misdemeanor conviction against a person, property, or drug offense.
It is considered a crime to carry a loaded firearm, punishable by up to 3 years in jail and a $10,000 fine under the following conditions:
You are a convicted felon.
You have a past conviction for a weapons violation in California.
You possess a stolen firearm, and you were aware of this fact.
You are a gang member
You are not permitted to own a gun.
Possession of a Concealed Deadly Weapon
It violates California Penal Code 25400PC to carry a concealed weapon (CCW) on your person or in a car. As a misdemeanor, the offense carries a maximum prison sentence of one year. If convicted of a felony, the maximum sentence is 3 years in county jail.
Specific actions constitute a violation of Penal Code 25400 PC, "carrying a concealed firearm," including:
A concealed pistol,
Concealed revolver, or
Any other concealed-carryable handgun.
The following are forbidden activities under state law:
Carrying a concealed weapon in a vehicle under your control;
Having a concealed weapon on your body; or
Permitting concealed firearms in any car in which you are a passenger.
Possession Without a Permit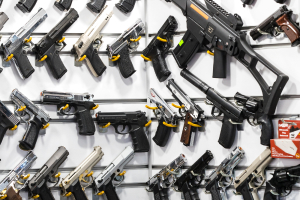 While the majority of residents of California are permitted to own firearms, some types of weapons are illegal in the state. Only authorized individuals can own assault rifles and other firearms in California Penal Code 30600 PC.
Uzis, AK-series rifles, and other weapons are among these. Without a permit, owners of these weapons face a prison sentence of 1-3 years.
Unlicensed gun production, distribution, importation, lending, and sale are all felonies with a 4–8 year prison term. A year is added to the sentence if these weapons are sold or given to minors.
Brandishing a Firearm
Section 417 of the California Penal Code governs the brandishing of a weapon. This law bans drawing or displaying a dangerous weapon in an intimidating or threatening way to another person, except in self-defense or unlawfully using such a weapon during any fight or quarrel.
Importantly, it is not necessary that you genuinely meant to injure the claimed victim or that they ever noticed your weapon.
The legal offense of brandishing a weapon is when a gun is drawn, displayed, or used in a hostile, furious, or threatening manner. What is a "rude, hostile, or threatening manner"? In defending our clients against allegations of displaying a firearm, our criminal defense attorneys in Los Angeles usually rely on this crucial factor.
You are not guilty of brandishing a weapon if you only display a new firearm or show a gun to another individual. Under California Law, however, using a dangerous weapon during an argument or fight with another person is brandishing a weapon.
Assault With a Firearm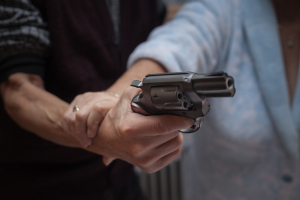 Section 245(a)(2) of the California Penal Code governs charges of assault with a firearm. If you get accused of using a gun to commit an assault crime, the prosecutor will likely pursue another form of assault charge against you.
Like assault with a deadly weapon as defined by California Penal Code Section 245(a)(1), the primary distinction is that the alleged attack involves a "deadly weapon" other than a firearm and using the gun with enough force to be likely to result in serious injury.
If you are found guilty, you may face severe legal penalties limiting your chances for a job and other opportunities for years.
Don't worry! Olen Firm Criminal Defense Lawyers have successfully defended many clients charged with assault weapons.
How Criminal Defense Attorneys Protect the Rights of the Convicted
Olen Firm Criminal Defense Lawyers is a leading criminal defense firm that has been protecting the rights of the accused since 2011. Our attorneys defend every client throughout Los Angeles, CA, by providing them with top-quality legal services. We understand that every case is unique, so we tailor our approach to the needs of each client.
We guarantee the following:
In-depth Case Investigation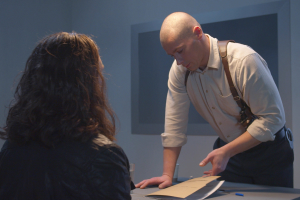 Olen Firm Criminal Defense Lawyers will be the ones you need when you need criminal defense. Our law firm is the best and will ensure to protect your rights within the court of law.
We understand that it is crucial to maintain your rights to get the best results with your trial. We will ensure that we gather all the necessary evidence and find all the necessary information about your case. We will look for any inconsistencies in your case and aim to exploit these weaknesses. We'll then use this information to create a solid defense for your case.
Developing a Solid Criminal Defense Strategy
An attorney from Olen Firm Criminal Defense Lawyers can help you build a strong case and navigate the intricacies of the court system. Our firm has been practicing law for over 10 years. We understand how to approach cases that could affect the rest of your life. Contact us today, and we'll start working on your defense strategy immediately if you have been charged with a crime.
Aggressive Representation in the Court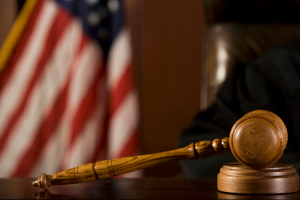 Aggressive representation in the court is one of our top priorities, but there are other focuses. We also work to protect our clients' rights throughout all stages of the prosecution. It includes police interrogations and even before filing charges.
With the proper legal representation, you can feel secure knowing your rights are protected. Hiring our Los Angeles gun crimes lawyers is one of the best things you can do if you have been arrested.
Schedule Your Consultation With Our Experienced Los Angeles Gun Crimes Lawyer
Don't just sit back and let the law decide your fate. Reach out to our Los Angeles gun crime lawyers today. We will listen to your situation and work with you to develop a sound legal strategy that takes full advantage of your unique circumstances and rights under the law.
No matter how minor or severe your gun crime charges are, our Los Angeles gun crimes lawyers are ready to help you. Take the first step now by calling our office at (213) 999-8380 or emailing us using our contact form. The right lawyer can make a difference in the outcome of your case, so do not hesitate to contact our law firm today for a consultation.