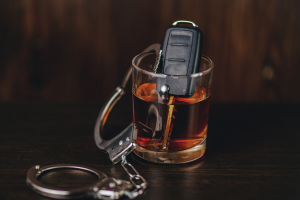 DUI is a legal acronym for Driving Under the Influence, commonly known as drunk driving. It's a criminal offense in California that the prosecution will typically use your blood alcohol concentration (BAC) to prove. The amount of alcohol in your body can affect your judgment, depth perception, and balance. That's primarily based on how many drinks you've had and your body weight.
Other factors might figure into the equation, like how much you've eaten or how much sleep you've had too. The one thing that's for sure is that a DUI conviction can operate to impact your driver's license, your personal freedom, and your career.
How California's DUI Laws Define the Offense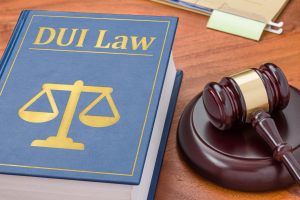 In California, a person need only be under the influence of an alcoholic beverage and driving a vehicle to be found guilty of drunk driving. The car need not even move.
California Vehicle Code 23152 VC
The legal definition of DUI in California is broad. 23152(a) VC states that it is unlawful for any person under the influence of any alcoholic beverage to drive a vehicle. A case can pivot on whether a person was "under the influence."
23152(b)VC then states that it's against the law for a person to drive a motor vehicle with a blood alcohol concentration of .08 or higher. It's standard procedure for a law enforcement agency in California to charge a suspected DUI offender with violations of both 213152(a) and 23152(b).
By charging accordingly, both definitions of a California DUI are covered.
DUI Causing Injury Charges
Section 23153 VC details the California offense of a DUI that causes injury. Although a DUI arrest is ordinarily a misdemeanor, the charge can be a felony if a person is convicted of a DUI causing injury.
Again, the term "injury" is interpreted broadly. This offense is punishable by up to four years in state prison, a fine not to exceed $5,000, and a driver's license revocation for up to five years.
California Scooter Laws Define the DUI Scooter Offense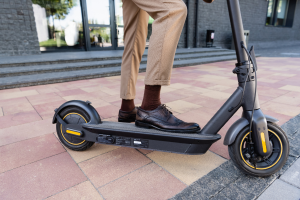 California's electric scooter DUI statute is found in section 21221.5 VC. Although directed explicitly at scooter riders, the statute contemplates only "motorized" scooters.
A person can get charged for driving with a blood alcohol content above 0.08. Still, he can also be charged with a violation under .08. The distinguishing factor is that the suspect can request testing to determine their blood alcohol concentration. It might be determinative of sobriety.
Another distinguishing factor of the scooter law is that a convicted person's driver's license and driving record may not be impacted.
California Legal Blood Alcohol Limit in 2022-2023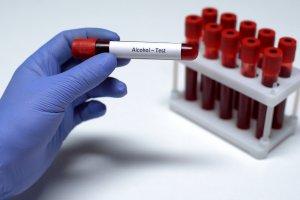 The legal limit in California for most adult drivers is a BAC of 0.08. For those with a commercial license, it drops in half to 0.04. That includes taxis, limos, and ride-sharing drivers. For a minor, though, it's .05.
Drug or Marijuana DUI in California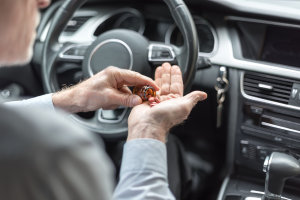 As opposed to alcohol, there is no legal limit for marijuana in California. Driving under the influence of marijuana is a crime in California under 23152 VC. Per section 2110 of the California Criminal Code, a person is under the influence of marijuana if they cannot drive the vehicle "with the caution of a sober person" who uses ordinary care under the circumstances.
Based on the traffic stop's circumstances, that becomes a question for the bench or jury. As marijuana testing has proven unreliable, an officer making a traffic stop of a driver suspected to be under the influence of marijuana might call for backup in the form of a human drug recognition expert whose testimony is generally admissible.
Notwithstanding the reliability of the tests, a test refusal will cause a one-year suspension of the individual's driver's license. The penalties for driving under the influence of marijuana are much the same as for driving under the influence of alcohol.
DUI Penalties in California Based on Prior Offenses
As expected, DUI penalties in California founded on prior DUI offense are based on a progressive scale. Here's how they increase:
First Offense DUI
A conviction is a misdemeanor punishable by a fine between $390 and $1,000. Costs and assessments can quickly bring this to $3,500 or more with up to six months in jail.
As per the person's driver's license, the suspensions become complicated, but a person can apply for a restricted license for and from work and school after 30 days. Three to five years probation will be imposed. There will be 30 hours of DUI classes. If the person's BAC is 0.20 or above, DUI school will increase to 60 hours.
Second Offense DUI
Second Offense DUI is also a misdemeanor punishable by the same fines and costs as a first offense, but the total can be as high as $4,000. Jail time can be up to one year.
Again, the license suspensions are complicated, but there is a 90-day license suspension. The restricted driving permit is the same.
Note that if the DUI involves drugged driving, the 90-day suspension turns into one year. There are three to five years of probation, and the defendant must complete an 18 or 30-month DUI class. Mandatory installation of an ignition interlock device for one year is required.
Third Offense DUI
Third Offense DUI is when California starts getting very serious. Again, fines can be between $390 and $1,000, but administrative costs can be as high as $18,000.
A defendant can also get sentenced to 18 months in state prison. There is a three-year license suspension after a six-month suspension. He may obtain a restricted driving permit. It allows driving to and from work or school. There are three to five years of DUI probation, and he must complete a 30-month DUI program. Then, there's a mandatory 2-year installation of an ignition interlock device.
Fourth Offense DUI
The system has now lost patience with the defendant. Fines and administrative costs can be between $390 and $5,000, with other expenses totaling up to $18,000 between 16 months to 3 years in prison.
There will be a driver's license suspension for up to four years that could be permanent.
If the defendant keeps his driver's license, an ignition interlock device will be required for four years. He will also carry the status of a convicted felon for life.
Special Penalties for Refusing the Chemical Test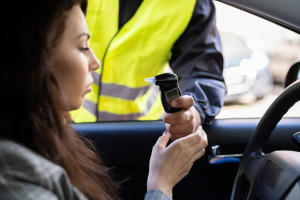 California is what's known as an implied consent state for DUI chemical tests. That means you must submit to a blood, breath, or urine test if you're pulled over for a suspected DUI.
If you refuse to submit to the tests, not only will you still be confronted with the DUI charge, but you'll also be facing other penalties due to the refusal.
Even if you're found not guilty of the DUI, those penalties are independent of that finding. They also increase with the number of DUIs that you've had in the past.
Note that a portable breath test is generally inadmissible to determine guilt or innocence. Refusal of a proper breath test will result in the DMV suspending your driver's license for at least one year. That suspension may or may not be lifted, depending on the circumstances.
Penalties for DUI Under 21
Unlike adults over 21, if a teenage driver is asked to blow into a portable breath testing device or a Passive Alcohol Tester (PAS), he must do so. Failure to blow will result in a one-year suspension.
If he gets convicted of a DUI, the suspension period is two to three years. There are three levels of suspension, depending on the blood alcohol concentration of the individual. Those follow:
BAC of 0.01 to 0.04: A traffic court infraction and a one-year driver's license suspension. The suspension can be contested.
BAC of 0.05-0.07: A one-year license suspension plus fines and costs. DUI school for three months and possibly being inducted into the Youthful Drunk Driving Program. It's like a "scared straight" program.
BAC of 0.08 and Above: You're above the legal limit for driving drunk. You'll be facing standard DUI penalties, even as a teen. Those include up to six months in jail, a fine between $390 and $1,000 with maximum exposure of $5,000, a three-month DUI program, and three to five years of probation. For felony DUI, there may also be restitution to the victim.
DUI for Commercial Drivers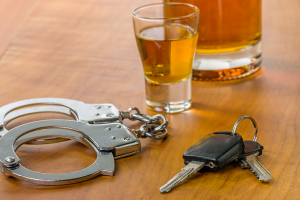 Unlike non-commercial drivers, commercial drivers are guilty of DUI with a blood alcohol concentration of 0.04 or above.
A conviction would carry a suspension of at least one year, even if a commercial vehicle weren't involved.
A commercial driver who refuses alcohol testing suffers a one-year license suspension. No restricted driving permits for a commercial driver's license are available.
A second conviction causes the loss of the defendant's commercial driver's license for life. That puts him out of business forever. The penalties for a first offense are identical to a California regular license, but the suspension period is longer.
Get Assistance From a California DUI Defense Lawyer
A knowledgeable and skilled California DUI attorney must be retained to represent anybody facing a California DUI.
You don't want your real estate or divorce lawyer handling the complicated evidentiary issues of a DUI case. An attorney who concentrates his practice on California DUI laws is needed.
Contact Our Skilled DUI Attorney at Olen Firm to Help You With Your Case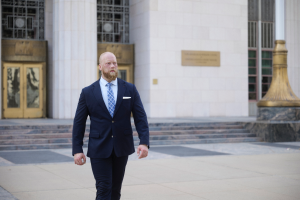 After being arrested for violating California DUI laws, you must obtain the finest, most professional, and responsible representation. It will be best if you act quickly, though. Your driver's license, freedom, and job are all at stake.
Contact us at Olen Firm for legal representation of the highest quality. With the Olen Firm, you get experience, passion, and results.